Art Italo
Legal Marketing and Law Practice Management Consultant
Over 10,000 Followers on Twitter.  For Free Success Tips and Advice
on Attorney Marketing and Practice Management Follow @Art_Italo
Dedicated to Helping Lawyers Build Successful Practices
Since 1992, Art Italo has consulted exclusively with attorneys to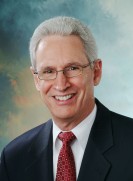 help make their practices and firms successful. In that time he has spent more than 15,000 hours in individual consultation as a consultant to more than 450 lawyers and law firms across the United States, helping them build successful practices. He works through individual consultations, lectures and workshops to improve business and marketing skills and imbue "success habits".  He has over 30 years experience in marketing, management and planning, more than 20 of which have been as a consultant to the legal profession.
He has helped numerous clients develop million dollar practices without the use of media advertising.  His coaching techniques are universally praised as insightful and responsive to his clients' personal and professional needs.  His proven techniques improve profitability, increase individual rainmaking and optimize law firm marketing efforts.  He has built a loyal following of clients many of whom have taken his advice for more than a decade.
Mr. Italo graduated with an A.B from Brown University, and an M.B.A. in Organizational Management from Pace University.  He has more than 30 years of business experience working for various sized organizations from closely held businesses to multinational corporations.  He is a frequent speaker and writer on issues of law firm marketing and management and has spoken internationally at a variety of conferences and continuing legal education lectures.  His articles have been published worldwide on the web and in newspapers and legal publications including Managing Partner (London), The Atlanta Journal and Constitution, The Fulton County Daily Report, Legal Times, Law Office Administrator, and The Atlanta Lawyer.
Mr. Italo has consulted with attorneys in every imaginable area of practice including
Plaintiffs' Personal Injury
Family Law
Estate Planning
Corporate Law
Business Litigation,
Criminal Defense
Bankruptcy
Workers' Compensation
Technology Law
Employment Law
Real Estate Law
Mission
To have a broad positive impact on attorneys and law firms through effective communication of innovative ideas tailored to the personal values and objectives of clients, and facilitating positive transformations that lead to fulfilling and profitable law practices.
Consulting Philosophy
Mr. Italo believes that an attorney's law practice should be built around the values, life goals and personal aspirations of the practitioner.  He takes great care to understand the individual and his or her values before helping the attorney to develop a practice model.  Likewise, firms are advised to be organized around guiding principles that reflect the personal philosophies and values of the partners.
Whether discussing a practice focus, staffing, billing and marketing requirements, or profit objectives, each element is taken within the context of how the practice enhances the life of the practitioner.   Clients are encouraged to think of their practices in terms of 3 or 5 year life objectives.  Mr. Italo is a consultant who strongly believes in helping to build a law practice that is the servant of the practitioner rather than have the practitioner become the slave of the practice.
By melding practice objectives with personal values and life goals, the practitioner feels a greater sense of purpose and fulfillment in his or her work.  This optimizes motivation, reduces stress, and leads to a feeling of having success on one's own terms.
Consulting Focus
Business Development – Working individually and in groups to teach attorneys effective networking and marketing concepts that help them acquire referrals in an ethically appropriate and professional manner.
Strategic Planning – Developing business plans that set clear objectives, strategies and tactics, maximize profitability and anticipate growth.
Business Management – Offering strategies for hiring, organizational structure, personnel management, compensation plans, operational budgeting, receivables and expense control.
Success and Motivation – Providing guidance on practice focus to optimize the lawyer's personal fulfillment and profitability. Teaching lawyers to reduce stress and work positively and proactively to achieve objectives consistent with their values.
Prior Career Highlights
Managed $40 million sales and distribution operation covering five states for Thomas J. Lipton, Inc. gaining experience in Sales, Marketing, Strategic Planning, Management and Personnel. Promoted five times in eight years.
Worked 4 years as an executive recruiter placing management and technical personnel in Fortune 500 companies gaining experience in networking, referral based marketing and career planning.
Education
Brown University; A.B. Psychology/Biology
Pace University; M.B.A. Organizational Management
See also: Success Stories 
Art Italo – LinkedIn Profile
For a more fulfilling and successful law practice, 
Contact Italo Consulting today for a free initial consultation.